ABOUT US
PARALLÈLE ACTIVITIES, WHAT IS IT?
Parallèle Activities is all about gliding, in the air and on the slopes of the Avoriaz ski resort in the Portes du Soleil area!
Parallèle Activities can guide you in all your winter activities, whether:

🎿 on skis,
🏂 snowboarding,
🪂 or during your first paragliding tandem flight.

Parallèle Activities is a ski and snowboard school that supports you whatever your ambitions on the slopes of the Avoriaz ski resort in the Portes du Soleil area!
On the slopes or off-piste, a state-certified instructor will help you progress, whatever your level may be, whether you are a thrill seeker or a beginner. There is something for everyone, young and old alike! 
Parallèle Activities offers you ski and snowboard lessons adapted to your level and your desires.

Do you want to think outside the box? Discover the beauty of our mountains from the air with a tandem paragliding flight! Fly over the Avoriaz ski resort and its kilometers of slopes.
Learn more
ACTIVITIES
THERE'S SOMETHING FOR EVERYONE!
Book a lesson
 Novice or expert, no time to waste and get back on your skis and come make some great turns with us!!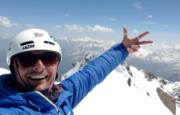 Rémi-Lou
The Swiss army knife of the outdoors! Active in Avoriaz for the past 12 years, he knows the resort like the back of his hand.
More...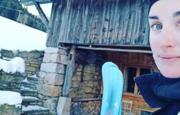 Chloé
The busy bee behind the computer and the telephone whose goal is to make your stay more enjoyable.
Q&A
FREQUENTLY ASKED QUESTIONS
Do I really need a ski lesson?

Regardless of your past as a skier, a ski lesson will always benefit you. Whether you want to perfect your technique, get off the beaten track, or be accompanied around unfamiliar parts of the Portes du Soleil area, a licensed instructor will help you achieve your goals.
Taking a ski lesson will help you regain your self-confidence after a long break in your practice or even an accident. 

How far in advance should I book a ski lesson?

Ski lessons are very popular, especially during school holidays! There are more students than there are instructors. So to ensure you'll benefit from the experience of a Parallèle Activities ski instructor in the Morzine-Avoriaz resort and the Portes du Soleil area, book in advance. Ideally, you should book a few months in advance.
If you want to get ski lessons during the Christmas holidays, you should book in September at the latest. 

Ideally, how long should a ski lesson last?

The answer to this question depends on your desires, your goals and your budget (it does matter 😉). Generally speaking, the more time you spend with your Parallèlle Activities instructor, the more you'll benefit from it and therefore the more considerable your progress will be. Also, starting at 4 hours  per day, the price per hour  is lowered, which gives you a better value for your money.
You would like to do the "Tour des Portes du Soleil" around Morzine-Avoriaz? Not a problem!  You'll just need a whole day for that. 

What do you need to know for a paragliding flight?

Do you want to go paragliding over the Morzine-Avoriaz resort and the Portes du Soleil area between two runs? Just come as you are!
All you need is :

🎿 Your skis on your feet,
   To be warmly dressed so as not to be cold,
🧤 Gloves or mittens so that you don't lose your fingers,
🕶️ A pair of sunglasses or a ski mask for style.
If you have a ski helmet, it's even better. If not, your paragliding instructor will lend you one!

There is no age limit for paragliding, you just have to want to! If you are under 18, you need your parents' permission (yes, just like at school). If you are a senior citizen and can ski, you can surely fly as well!

Because you'll be launching on skis, you must be able to keep your skis straight. In addition, if take-off cannot happen due to weather or snow conditions, you must be able to ski down a blue run on your own (class 2 or 2nd star level required). 

Can you get vertigo from paragliding?

Vertigo is only triggered when there is a contradiction between your eyes, your inner ear and your feet.
In paragliding, since your feet don't touch the ground, you will not feel any sensation of vertigo. 
CONTACT US
WE'RE AVAILABLE...
Hours :
From December to April
Address:
Avoriaz and Morzine
Phone: